Evan Van Gilson as a young boy has always been fascinated by fast and loud vehicles.  His first experience with helicopters was around the age of six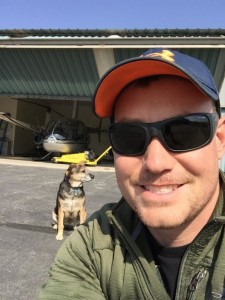 years old when the New Jersey State Police landed in the parking lot of his mothers work for a community event.  He remembers saying "This thing is awesome!"  In high school he began searching eBay for experimental helicopters joking about how one day he was going to buy one, with the money he didn't have, and learn how to fly it.  As many young adults, when Evan graduated High School he went straight into the work force which instead of flying, he went into the law enforcement industry.  About 6 years later, Evan got his second experience with the N.J. State Police helicopter, but this time he actually got to fly in it.  Evan stared out of the window and pointed out all of the areas he recognized!  He felt like he was in a different world and he LOVED IT!  Evan told everyone about it and finally started taking lessons in helicopters.  It was a tough career move to make, but in his mind he kept saying "It's now or never."  He decided to follow his dream and fulfill his love for flying which has since lead Evan to great places, people and experiences.  And now it has lead Evan to you, the person reading this!  Evan has worked for 8 different helicopter companies in which 3 he is still working for.  Evan currently flies aircrafts that have just 2 seats to some that seat 10 in both Helicopters and Airplanes.  Evan has held positions for 135 Charter Captain and Company Check Airman, as well as Captain Positions for Privately owned aircrafts that he is part of managing.
---
Alison O'Brien after seven different people independently said "You seem like you'd enjoy flying", and another group of ten helped her coordinate a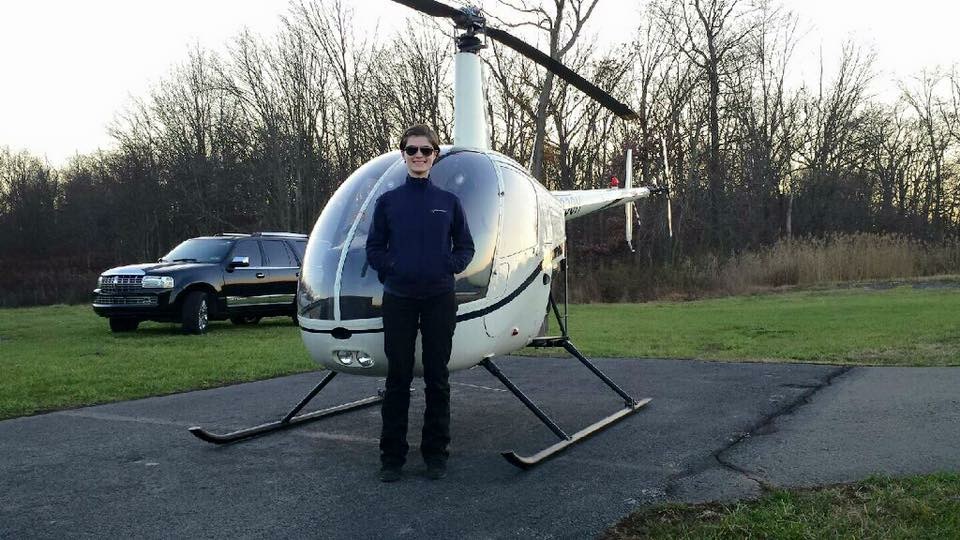 fixed wing demo, Alison was behind the yoke of a Cessna 152.  Before then, aviation had never been a part of her life.  At the time she was actually applying to graduate school for anything ranging from musicology to law while working a variety of dead-end temp jobs.  Flight seemed like an exciting path to her and while the fixed wing demo was fun, it felt incomplete, like the plane did all the work and the pilot was simply along for the ride.  Luckily Alison passed a helicopter school on the way to the demo.  Trying both aircraft seemed like a good idea and a week after that Cessna ride, a helicopter CFI handed over the cyclic.  She was immediately in love with rotary flight, and the decision to pursue aviation was instant. She's been training and working towards a flight career ever since and has enjoyed all the opportunities aviation has made possible.
---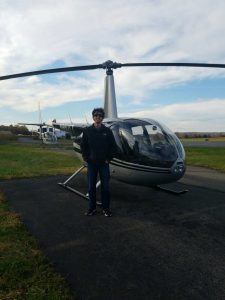 Jeff MacKenzie growing up was always interested in helicopters, but the thought of actually becoming a pilot seemed far-fetched.  It wasn't until his then-girlfriend, now-wife surprised him with an introductory demo flight that he realized it was a career that was actually attainable.  He loved the flight, but the instructor he flew with was negative about the career field, causing him to reconsider taking the leap into becoming a pilot.  Eventually, Jeff would go on to try other schools in the state until he found his home at Platinum Helicopters, where he would complete a majority of his training and begin his career as a professional pilot.  He loves the places aviation has taken him, whether it's navigating the NYC skyline or buzzing down Jersey coastline.  Jeff has found that the only thing better than the view is providing people with unforgettable experiences.